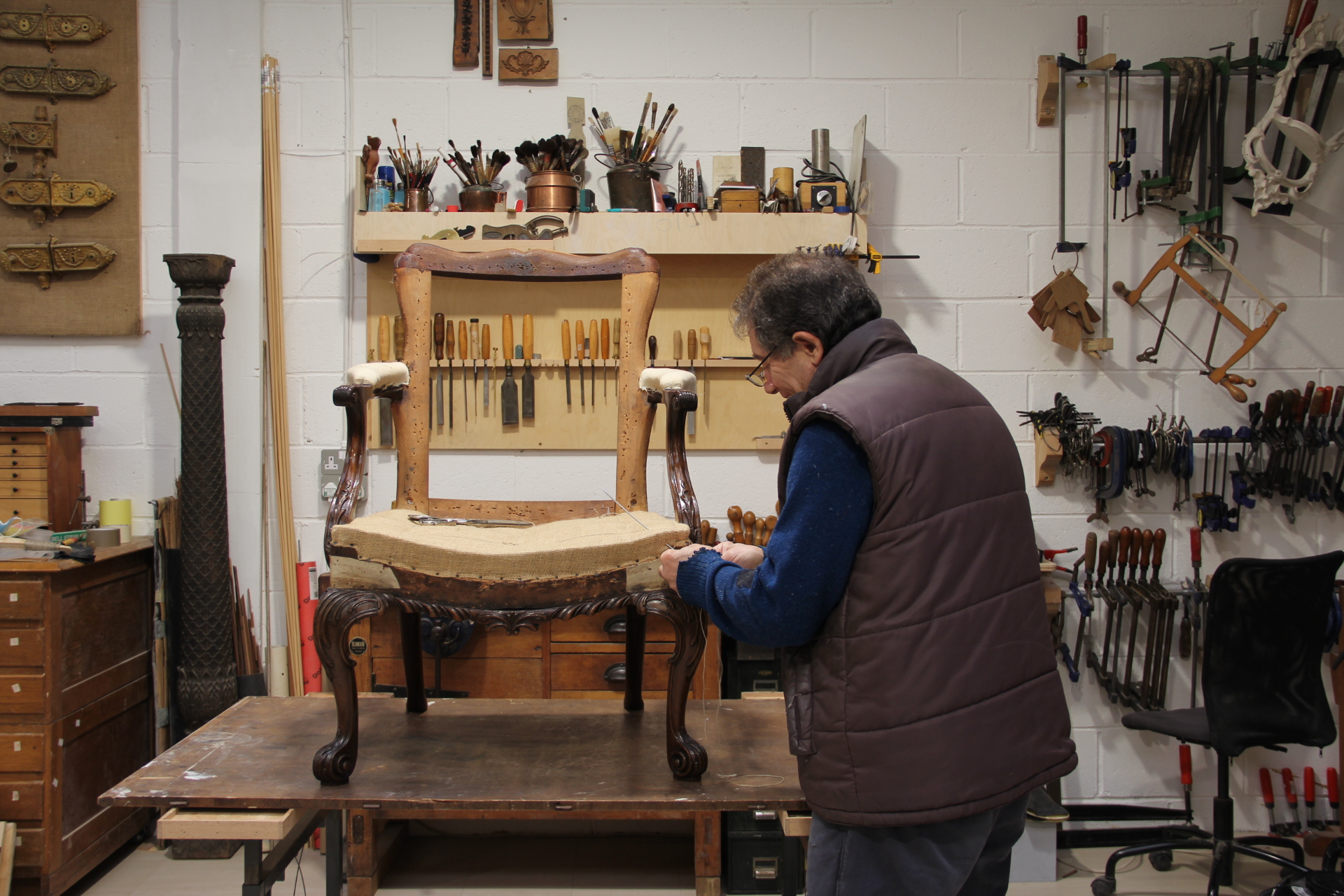 Our experienced restorers assess each new project in the context of the client's specific requirements, paying particular attention to preserving the integrity of an object.
Where appropriate, original materials are used to maintain a high standard of authenticity and our work is approached with the utmost sensitivity to our customers' needs.
Our expertise covers a wide range of antique and modern furniture and works of art and we are able to provide reliable recommendations for items outside our specialist field.
The range of specialisms available at Savino Del Prete include:
• Upholstery
• French polishing
• Gilding
• Marquetry
• Stone carving
• Wood carving
• Pietra dura
• Lacquer
• Chandeliers
• Boulle
• Marble
• Metalwork