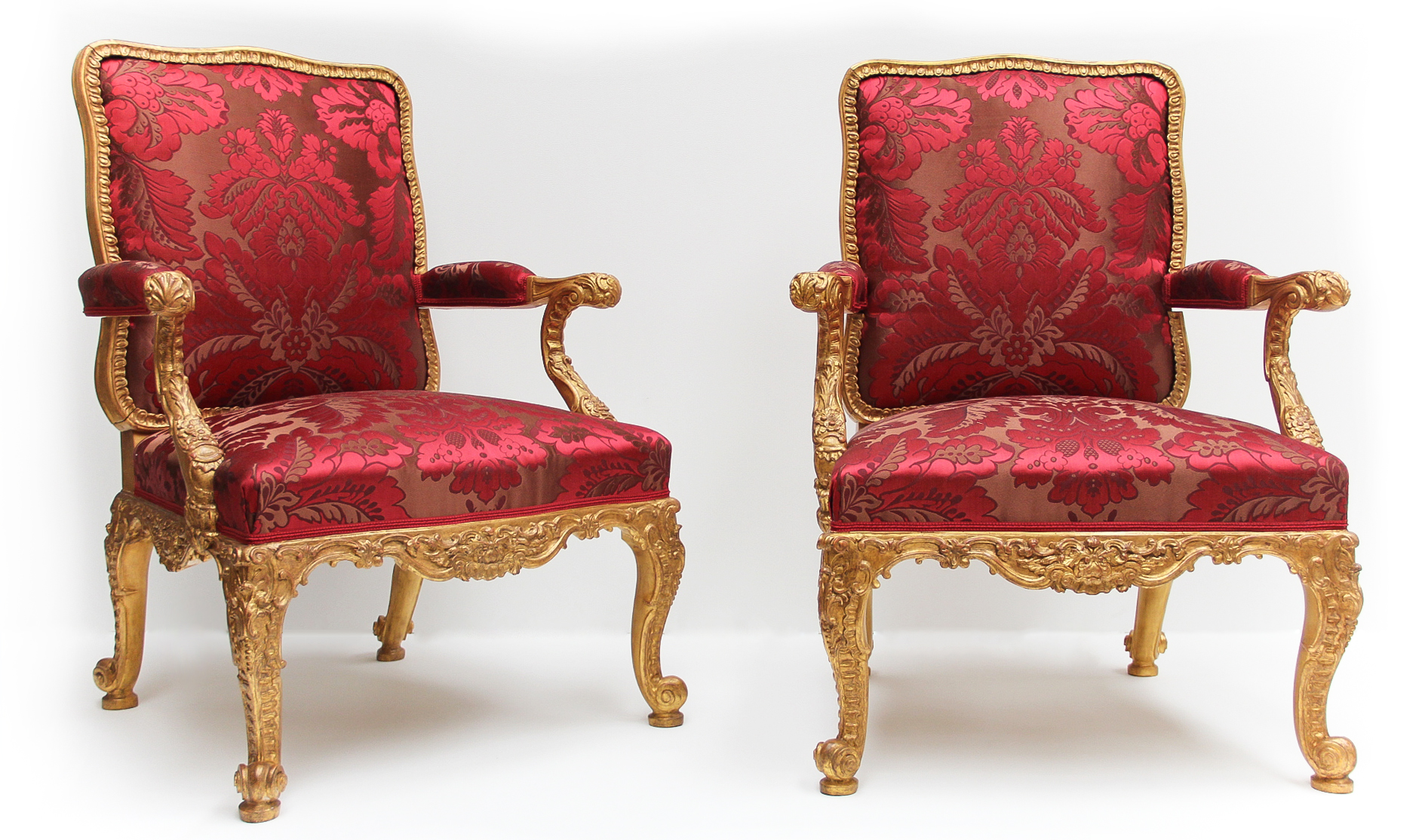 Our custom projects range from one-off commissions to compliment the private interior to specifically designed and built projects for commercial use in public spaces including hotels, restaurants, offices and residential developments.
We can create replica or bespoke pieces worked up from technical drawings produced by Savino Del Prete. These can be based on either actual objects or where this is not possible, from detailed photographs.
Recent examples of such work include a pair of George III carved giltwood library armchairs after an original example, showing above, and a carved giltwood coffee table designed to take a heavy onyx top, whilst retaining an elegant appearance, showing right.
In addition to pieces such as those described here, typical projects include architecturally-fitted furniture, extending sets of existing furniture and the simulation of antique finishes to harmonise with existing collections.